World Book Day 2023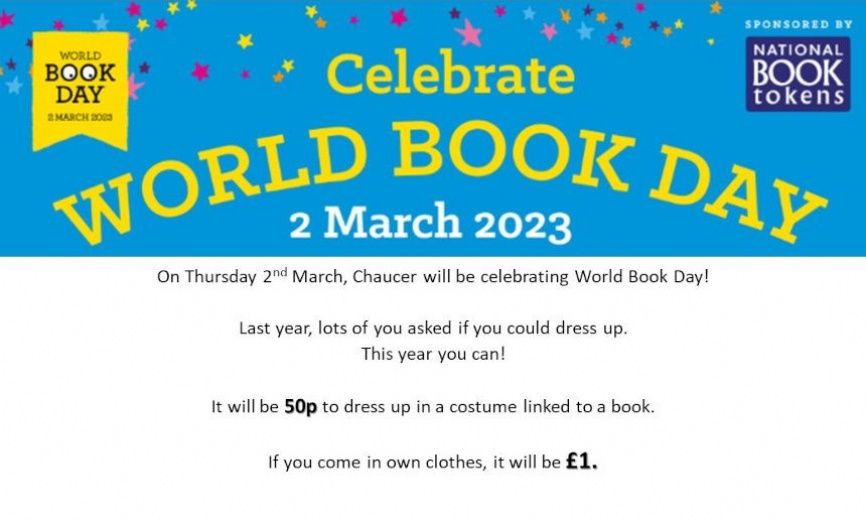 World Book Day
is on Thursday, 2nd of March and we will be holding a non-uniform day.
For £1 students can attend school in non-uniform or for students wearing costumes based on books you will only pay 50p!
There's a student competition for the best book themed outfits on the day, and a staff one too! So dress to impress!