Remote Learning
Sharepoint and Remote Learning
All students can access their school email, one drive documents and shared remote learning resources at any time using the quick links and icon at the top right of this page or by following this link
https://tsat.sharepoint.com/sites/Chaucer/students
While school is closed, please choose between the resources that are available for your year group.
You can either email completed work to your teacher or bring into school when we reopen.
Your teacher will not be sending any additional work to you today.
Remote Learning can be found by clicking the button on the student homepage or via the button below.

Students log in using their school Microsoft username/email and password
Username : This is your school Microsoft logon username - initialsurnameDOB (e.g. jsmith021108@chaucer.sheffield.sch.uk)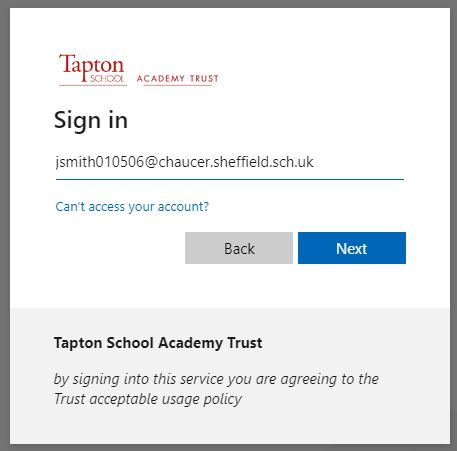 Password : This is the same password as you use on the computers in school
If you require any help please access this help form or please contact us
---
---
The most common issue when trying to access your student is your browser is already logged in to a personal Microsoft account.
To check this access https://office.com and click on the icon/image at the top right of the page.
Double-check that your logged in with your school email address.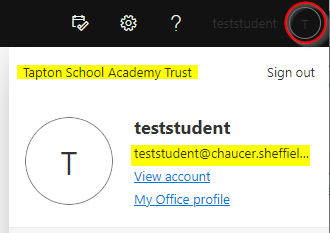 If not, sign out and log into Office.com
Username : This is your school Microsoft logon username - initialsurnameDOB (e.g. jsmith021108@chaucer.sheffield.sch.uk)
Password : This is the same password as you use on the computers in school.
If you require any help please access this help form or please contact us