Open Evening 3rd October 2022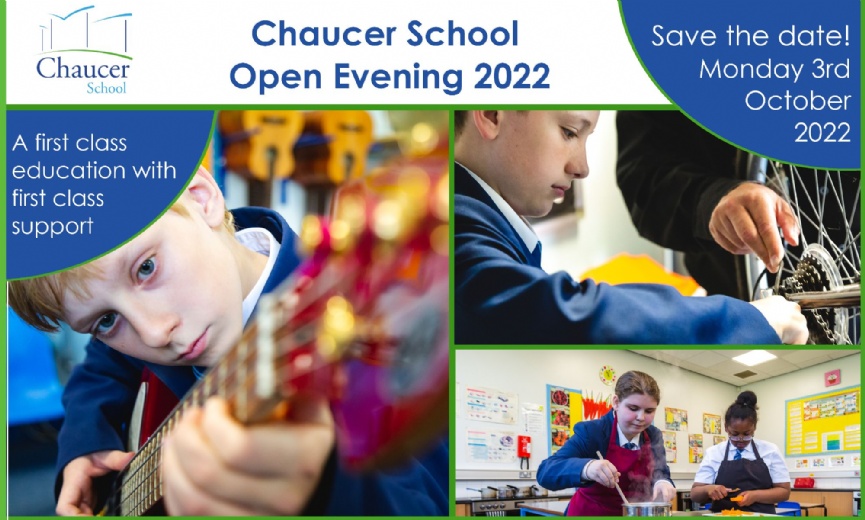 We look forward to welcoming you on October 3rd where you will have an opportunity to have a look round our impressive building and experience our excellent facilities. Children will be able to sample taster lessons and meet Chaucer teachers as well as being able to talk to Chaucer students.
Headteacher presentations will be held at 4.30pm and 6.00pm.
You will also have an opportunity to meet key staff:
Headteacher
Subject teachers
SEN team
Sheffield SEND parent / carer forum
Safeguarding team
If you have any questions prior to Open Evening or would prefer to have a look round during a school day please contact Mrs Tolley - assistant headteacher for transition.
We hope to see you very soon.